$

20.00
CHO-JANG SAUCE & TOTE COMBO!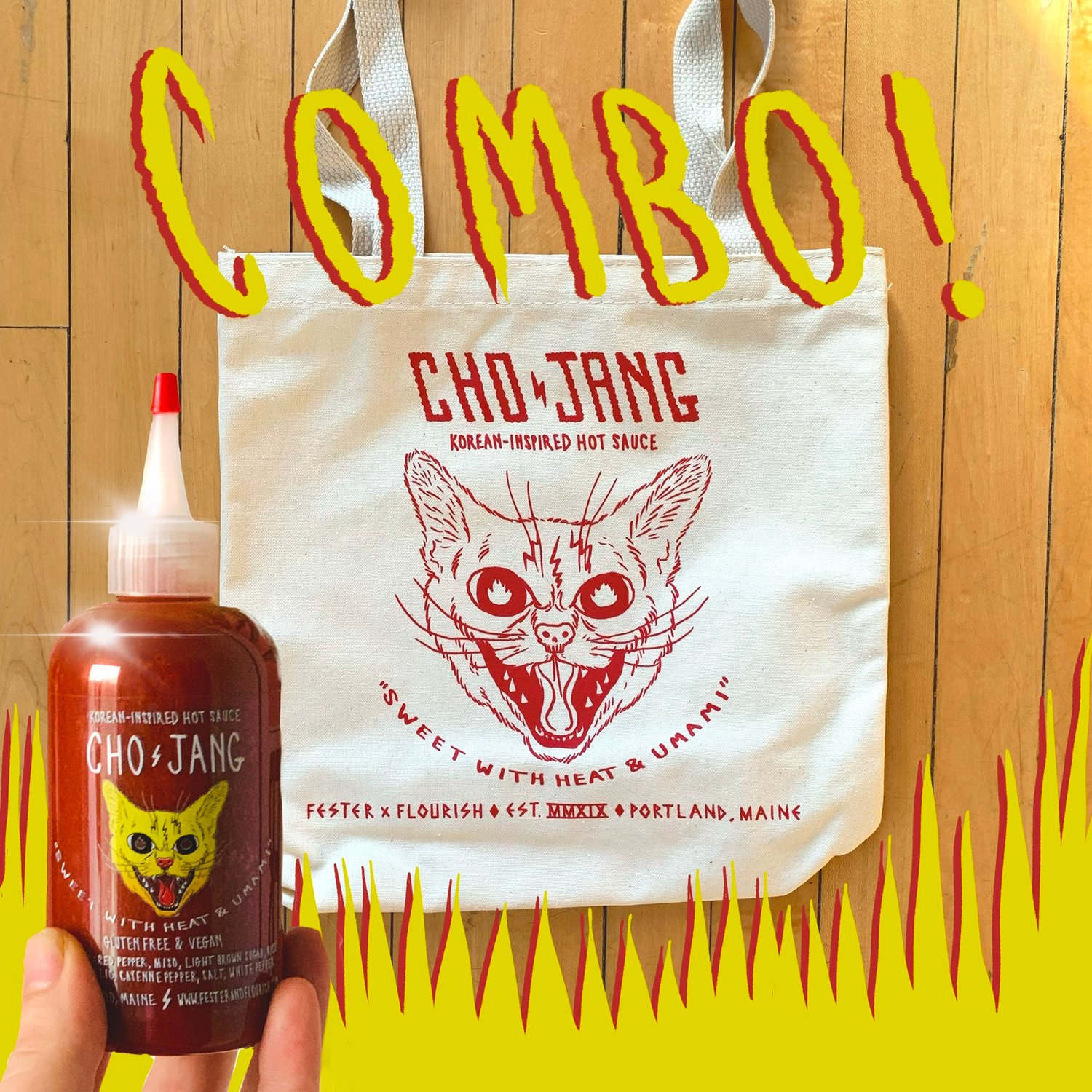 Show up to the party rocking sauce AND a tote. Totes...
Contains (1) 8 oz. Cho-jang sauce and (1) Cho-jang tote bag
"Impress your friends and be the envy of your enemies with this awesome and useful tote bag! Made of 100% recycled cotton right here in the USA and measuring 13'' wide by 14" high (not including straps).
Can easily hold a 12 pack of beer or 23 fried chicken sandwiches."
"Cho-Jang is a Korean-inspired hot sauce with big umami flavor!
Comes with a free spicy-cat sticker! Reoowwwrrr
Ingredients: red pepper flakes, miso, light brown sugar, rice vinegar, garlic, cayenne pepper, salt, white pepper
Gluten-Free & Vegan
Made in Portland, Maine"
Ships with USPS